42-year-old rapper Mazaradi Fox [real name is Jamal Green] was shot and killed at the corner of Farmers Blvd. and 133rd Ave. at about 4:10 p.m. Friday when a masked gunman unloaded on an SUV full of people in Queens, police said. Fox stumbled out of the SUV and collapsed in a nearby driveway.
Fox, a native of Jamaica, Queens, was released from prison on Dec. 20, 2013 after serving two years in prison for attempted assault. He was also convicted of attempted murder in 1998.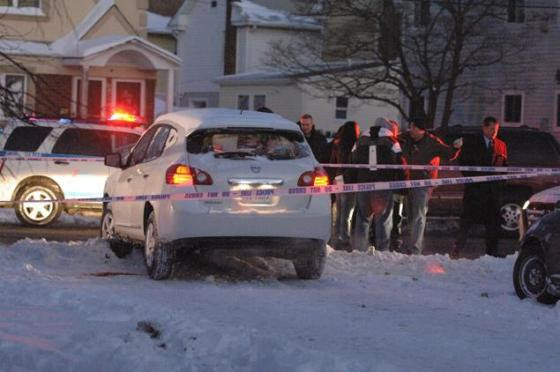 Three other people in the SUV were wounded, including a 22-year-old passenger who was hit in the neck and shoulder, another 22-year-old man was wounded in the arm, and the fourth victim, a woman in her 20′s, suffered a graze wound to the neck.
Paramedics rushed the three survivors to Jamaica Hospital. Cops were also scouring area hospitals for a possible fifth victim.
Source: NY Daily news